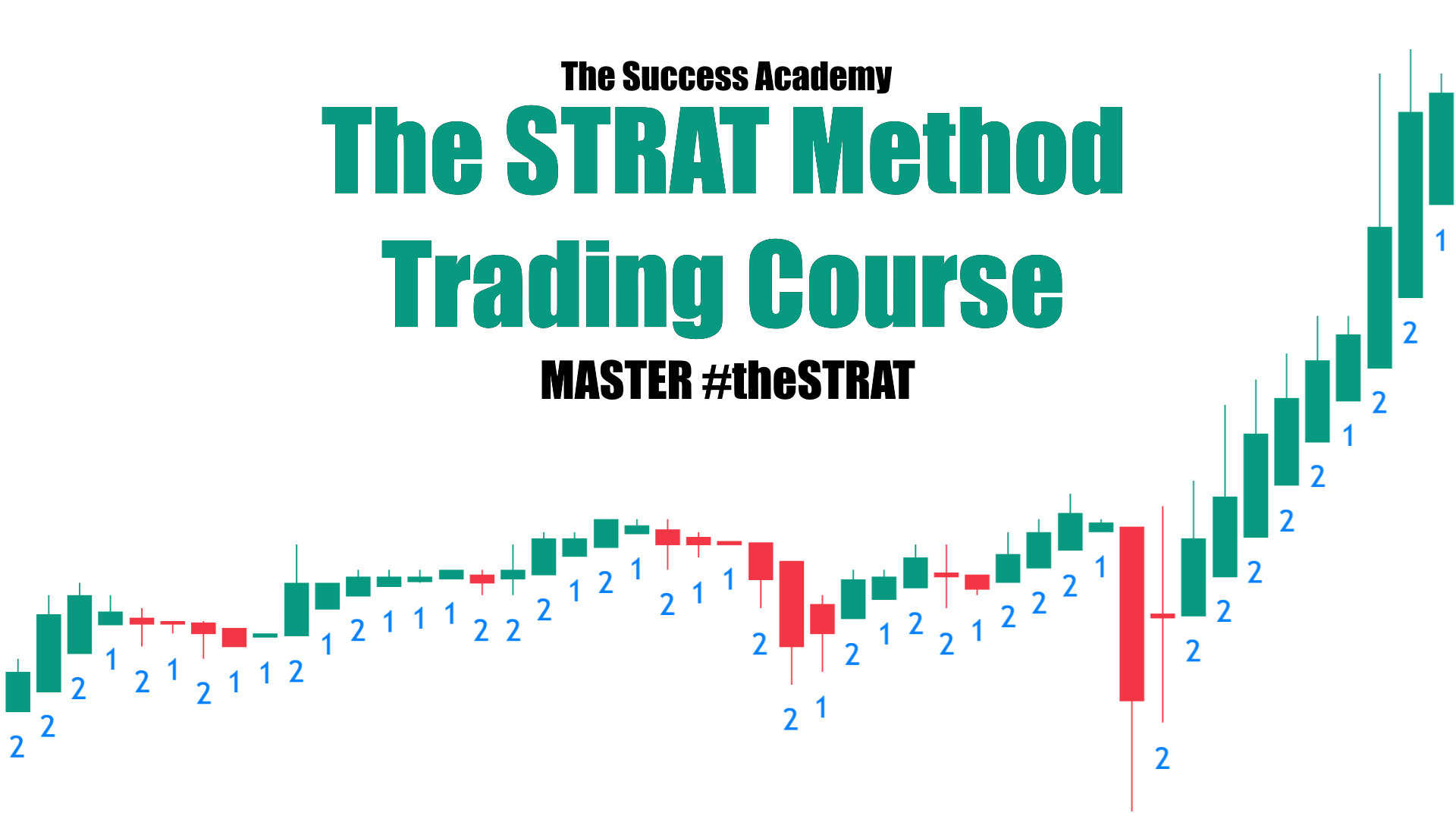 About Course
The STRAT method is possibly one of the most interesting stock market strategies there is. The STRAT method, developed by Rob Smith, is a price action-based charting strategy that analyzes individual candles and how they relate to each other, how they conform to levels of support and resistance, and how they can be traded with other time frames.
This method aims to remove emotion as much as possible by being objective, which means eliminating market noise and using facts to trade. #TheSTRAT, as it is often referred to, uses universal principles in price action.
In this course, you will learn these universal principles, the STRAT combos, and advanced techniques used with the method.
Broken up into bite-size trainings of the absolute essentials for the method, it is essential for anyone who wants to level up their trading knowledge.
Learn more about Rob Smith: https://sepiagroup.com/rob-smith/
30-DAY REFUND POLICY ACTIVATED!
This course includes:
An Introduction to the STRAT Method
STRAT Combos (Continuations and Reversals)
Time Frame Continuity
Advanced Strategies
Risk Management Techniques
Many Examples
STRAT Combos Reference Sheet
Disclaimer:
You acknowledge CFTC RULE 4.41, which can be found by clicking here.
The Success Academy LLC, The Success Academy ("we", "our" or "us"). This website and all content contained therein, including, without limitation, any content purchased by you (collectively, the "Site") is distributed for general informational and educational purposes only and is not intended to constitute legal, tax, accounting, financial or investment advice. The information, opinions and views contained herein have not been tailored to the investment objectives of any one individual, are current only as of the date hereof and may be subject to change at any time without prior notice. All investment strategies and investments involve risk of loss. Nothing contained in this website should be construed as investment advice.
Any ideas or strategies discussed herein should not be undertaken by any individual without prior consultation with a financial professional for the purpose of assessing whether the ideas or strategies that are discussed are suitable to you based on your own personal financial objectives, needs and risk tolerance. We expressly disclaim any liability or loss incurred by any person who acts on the information, ideas or strategies discussed herein.
The information contained herein is not, and shall not constitute a recommendation, an offer to sell, a solicitation of an offer to buy or an offer to purchase any securities, nor should it be deemed to be a recommendation, an offer, or a solicitation of an offer, to purchase or sell any investment product or service.
No representation, warranty or undertaking, stated or implied, is given as to the accuracy of the information contained herein, and we expressly disclaim any liability for the accuracy and completeness of information contained in this Site.
In exchange for using the Site, you agree not to hold us liable for any possible claim for damages arising from any decision you make based on information or other content made available to you through the Site.
In some cases, the CFTC RULE 4.41 may apply.
If you are not 100% satisfied with one of our products, regardless if the product was on sale, you may request a refund within 30 days of purchase. We require proof of purchase to honor a refund or exchange.
If you provide us with your information when you check out, we will typically have a record of your purchase. Please include your proof of purchase with the product you wish to refund and email [email protected].
We reserve the right to warn, limit or decline refunds or exchanges regardless of whether the customer has proof of purchase. When you request to refund an item, your refund process may differ based on how long you've had the product and how the product was purchased.
Please read the full Terms of Purchase and Refund Policy here.
Please follow the following steps when requesting a refund.
Email [email protected] with your name, the product you want to be refunded, and proof of purchase.
Please review these steps carefully, refunds can only be processed when eligible products are returned using the appropriate method.
Show More
What Will You Learn?
How traders make profitable trades using the STRAT combos and the advanced strategies in this course.

How traders use time frame continuity to determine the optimal chance of success.

Risk management strategies associated with the STRAT method like stop-loss placement.

Why STRATers use facts to trade and do not predict.
Course Content
Reference Sheets
Introduction to the STRAT Method
Combos
Time Frame Continuity
STRAT Strategies
Broadening Formations
Risk Management
More Examples
Extra